Over the years, and with the recent effects of Covid19, there has been a big shift towards online learning. Given that we are continuing to see developments in the technology industry, it's no wonder that there is also a rise in demand for tech workers and people with skills in computer science, web design, coding and programming.
The Future of ICT Industry
According to IT experts who spoke at a recent Griffith University panel, it is projected that over the coming years Australia is going to see a boom in tech-related jobs. It is estimated that by 2034 there will be approximately 1.4 million new jobs created in the ICT sector, with an added push to address issues of diversity and inclusion within the industry.
However it is also currently expected that there won't be enough skilled workers to fill these positions, so if you are someone who is interested in computer science now is the perfect time to explore the opportunities available! In this article, we'll explore the different online courses and talk about the benefits of working with a tutor.
Find the right tutor for you and book your first coding lesson for free with us here at Superprof, and enjoy learning from the comfort of your own home!
The best Computer Programming tutors available
1st lesson free!
1st lesson free!
1st lesson free!
1st lesson free!
1st lesson free!
1st lesson free!
1st lesson free!
1st lesson free!
1st lesson free!
1st lesson free!
1st lesson free!
1st lesson free!
1st lesson free!
1st lesson free!
1st lesson free!
1st lesson free!
The Fundamentals of Coding for Beginners
Let's now go over what coding and computer programming are if you are at a beginner's level and are interested in pursuing a career in the booming tech and ICT industry. We'll also discuss how to find the right online coding and programming tutor for you, and how to use our Superprof platform.
Programming refers to the processes behind creating a program or software which is able to follow instructions and complete tasks. Coding refers to the computer language which is fed into a computer program, think of code as a language that is able to "direct" a computer or machine to perform tasks after taking direction.
If you choose to work as a full stack web developer you will be focusing on front and back end web development in which you'll need to learn a variety of different computer languages. Front end web development refers to what we see on a websites home page, and what makes it look good. Back end web development refers to the behind the scenes and the code which makes a website work.
The coding languages which are most typically used by coders and web developers include; JavaScript, HTML, Python, PHP and CSS. These languages are used in specifically in front end web development.
The technology we use and interact with in our everyday life is able to function because of coding and you may not even realise it!
Coding is behind our web browsers, mobile apps and the websites we visit, Microsoft programs and more. 
Learning the fundamentals of coding and programming with an experienced tutor is a great way to "dip your toe in", and see if you are interested in furthering your study.
An online tutor may be able to give you some advice on what type, of course, would best suit your aspirations and needs.
With a coding tutor, you will be able to learn the basics of computer languages such as JavaScript, which is the most popular programming language. It is used to design and create mobile apps, video games and more. Another popular language is Python, this programming language is used in the design, machine learning and data analytics. 
Here at Superprof, we have a variety of programming and coding tutors, browse through our platform to view their profiles and reviews left by previous students.
Before you choose a programming tutor or programming course it's first a good idea to ask yourself a few questions;
What type of coding or programming am I interested in?
Do I have beginner, intermediate or advanced skills in programming?
How do I learn the right computer languages and programs for the job I want?
What is my budget?
What is my schedule and when can I fit in the study?
These questions will help you determine what exactly you are looking for when you begin to investigate what kind of study will suit you the most.
There are plenty of different options available online that we'll take a look at later on in the article.
Online Coding and Programming Courses
You may choose to work with a coding tutor prior to enrolling into a course, or you can choose to work with a tutor while you study to help keep you motivated and enhance your learning experience.
Working with a tutor will provide additional help come assessment time, adding an extra level of confidence so you can do your best.
There are a variety of online study options for you to consider if you are interested in furthering your study towards computer science and programming.
Here in Australia, we are lucky to have a number of well-regarded universities which offer online undergraduate and postgraduate degrees, diplomas and short courses.
We'll take a look at just some of the online courses you can do online here in Australia and the benefits of each depending on your situation.
There are also some government subsidised TAFE courses in cities like Perth and Brisbane as well as short intensive courses and boot camps.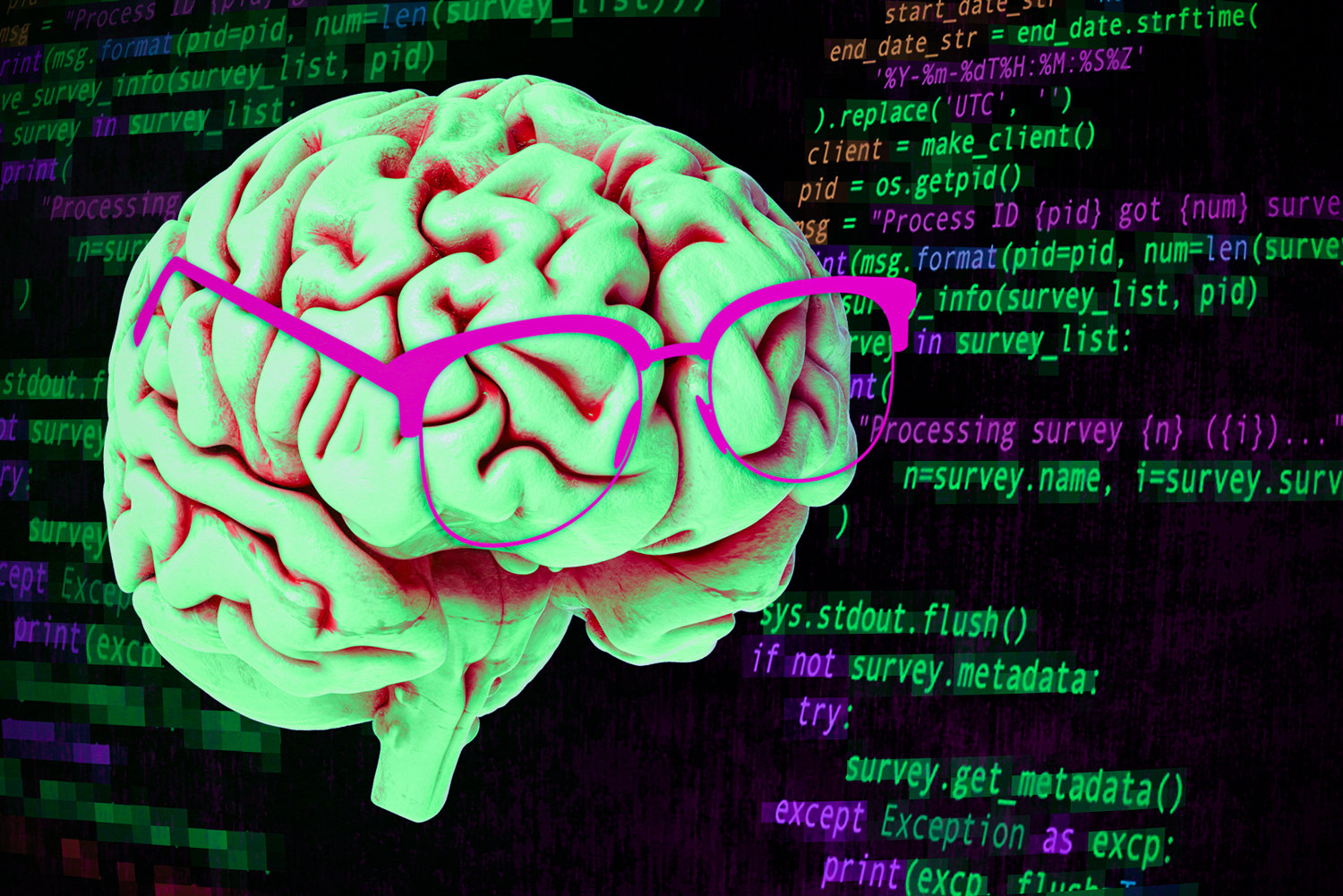 Coding Bootcamps and Short Online Courses
Many boot camp graduates are able to quickly find employment and start working as web developers after they complete an online course. If you're looking to become qualified in a short space of time and fit in online study while you're working full time then explore some of these private education providers and their short courses and boot camps;
Coder Academy
General Assembly
Learning People
Coding boot camps have gained popularity, with many private education providers and universities offering a variety of courses. This is a great option if you are someone who is looking to master specific skills in coding or software development.
University Degrees
If you are a year 12 student getting ready to apply for university at the end of the year, then it's a good idea to check out what prerequisites you'll need for your dream course. Below is a list of courses offered by Australian universities which are delivered online;
Bachelor of Computer Science - Griffith University in Brisbane
Bachelor of Information Technology - RMIT University in Melbourne
Associate Degree in Applied Technology (Cyber Security) - University of Tasmania in Hobart
Bachelor of Information Technology (BIT) in Game Design and Development - Murdoch University in Perth
Don't forget to check out university coding boot camps as well as diplomas and certificates. Monash University, RMIT University, the University of Sydney and more offer intensive short courses or boot camps. These courses often focus on getting you qualified and experienced in web development so can begin working as a coder or programmer in no time.
TAFE Courses
Different TAFEs across Australia offer online study which means you can choose to study at an interstate university. Here are just a few of the TAFE courses you could do related to programming;
Certificate IV in Information Technology (Programming)
Certificate IV in Information Technology (Web Development)
Diploma of Software Development
Coding in Python
Many online TAFE courses will also have the option to choose part time study which is great if you are already working full time. For professionals who may already be working in the industry but are interested in refreshing and updating their current skills and abilities part time study is perfect!
Professional Career Opportunities
Earlier in the article, we discussed the boom in Australia's ICT sector and the predicted job growth, let's take a look at what sort of jobs and career paths you can expect to find once you've completed your studies and are qualified.
Depending on your interests and passions, there are different avenues of programming and coding for you to explore. For example, if you are a student who is interested in the creative side of then you could consider website design and software development, or even video game and app design! Learn more about coding in Melbourne here.
Another popular career path students follow once they've finished their university study is software engineering. Software engineering entails the more structural components of application design and the digital architecture behind it, and spend time focusing on analytics and problem solving.
Software developers often spend more time collaborating with clients than software engineers, so if you like working with people and have good communication skills this could be the job for you. Software development entails ensuring programs are able to achieve what is set out in a design brief, while problem solving and troubleshooting.
Here are a few of the different employment opportunities you can strive for while you're studying online at university, TAFE or coding boot camps;
Full Stack Web Developer
Computer Programmer
Data Analyst
Software Engineer
IT Management
Machine Learning
Website Design
Mobile App Design
Artificial Intelligence
There's clearly a great range of career opportunities for students choosing to study computer science, having skills in computer science is certainly going to impress employers in the future.
Computer science is also one of the best subjects to study if you are interested in continuous professional development, as you'll need to keep up to date with the latest technology and machine advancements.
If you are interested in where you can work or pursue further study, find more information on courses available in places like Canberra and Adelaide here.
The platform that connects tutors and students