In recent years, cryptocurrency has been brought to the forefront of public attention. Starting with Bitcoin in 2009, the market for cryptocurrencies has grown steadily to reach where it is today: Booming values and a huge increase in investors from the financial business sector and individuals building themselves an investment portfolio.
Cryptocurrencies are supported by what is known as blockchain technology. A form of database that stores it's information, mainly transaction history in regards to cryptocurrency, in blocks that are chained together in chronological order.
Blockchain is thought by many to be an important piece of tech that will gain further use across many industries in the coming years, meaning now is a fantastic time to learn all about it and how to use it.
The rise in value and popularity of cryptocurrencies can be attributed to many things, but a few of the main reasons include:
The evolution of the stock market making trading more accessible to small time investors and individuals
Public figures leading the tech industry speaking in favour of crypto
Businesses making plans to accept cryptocurrencies as a form of payment from their clients
The decentralised nature of cryptocurrency not being linked or regulated by banks or government bodies
All of this, coupled with the opportunity for people to make a decent amount of money from investments in crypto, has lead to the highest market values of digital currencies such as Bitcoin, Ethereum, and Litecoin that has ever been seen.
The best Crypto Currency tutors available
1st lesson free!
1st lesson free!
1st lesson free!
1st lesson free!
1st lesson free!
1st lesson free!
1st lesson free!
1st lesson free!
1st lesson free!
1st lesson free!
1st lesson free!
1st lesson free!
1st lesson free!
1st lesson free!
1st lesson free!
1st lesson free!
A Brief Look at the Risks of Trading Cryptocurrency
An important thing to note, before you get involved with cryptocurrency investments, is that the market for these currencies is very volatile. This means that the value of crypto coins and tokens can fluctuate massively in a short amount of time.
You may have noticed news headlines describing how thousands of dollars of value has been gained on Bitcoin, for example, after tech figure heads announce their support for it in public statements; Only for the value to drop by even more a few days later due to other revelations.
This means that trading with cryptocurrency can be a very risky business. Digital currencies being decentralised pulls many investors in, but at the same time means that there is no bank or government that will provide bail outs if the market crashes suddenly.
Because of this, it is very important to learn how to work with cryptocurrencies safely, and to put your financial security above all else: Simply put, don't invest so much money into crypto that if the market crashes you put yourself in a difficult situation moneywise.
In order to learn how to safely create an investment portfolio within crypto, and understand more about how it works and it's value; You might wish to take a training course or workshop that can teach you the ins and outs of this relatively new technology.
Let's now take a look at some of the courses available for you to study in Adelaide, Australia, so you can start learning from leaders in the industry.
You can also explore more courses on studying blockchain and crypto in Sydney.
Crypto and Blockchain Technology Courses in Adelaide
Although cryptocurrencies have gained massive popularity in recent years, academic courses focused on the study of them can be hard to find. More often, you will encounter courses that discuss the blockchain technology behind crypto, how it works, and its' potential future uses beyond just cryptocurrency.
Despite this, there are still a number of institutes which recognise the importance of teaching their students about cryptocurrency and how it has potential to reshape the future of financial business and investments.
Adelaide University
Adelaide university is one such institute, offering an interesting 3 unit course called 'Blockchain, Crypto, and Big Data'.
This is an excellent choice to study as throughout the duration of the course you should learn everything you need to know to understand cryptocurrencies and blockchain tech, whilst also progressing further to look at how these might affect the future of businesses.
In this course you can expect to learn:
The fundamentals of Blockchain and how it could impact financial services in the future
An introduction to cryptocurrency, how its the future of money, and Initial Coin Offerings
Information on big data, and how AI and machine learning will effect the the future of financial business
This is a semester long, three unit undergraduate course that will give you an introductory level of information in a range of areas. These units can be taken as part of a undergraduate degree, with a chance that you can study it on it's own and later use the units as credit in another university course.
Assessment of the course involves group projects, tests, and hands on assignments that aims to leave students with a knowledge of how to use what they have learnt in the real world.
You can also take a look at other university and online training courses in Perth.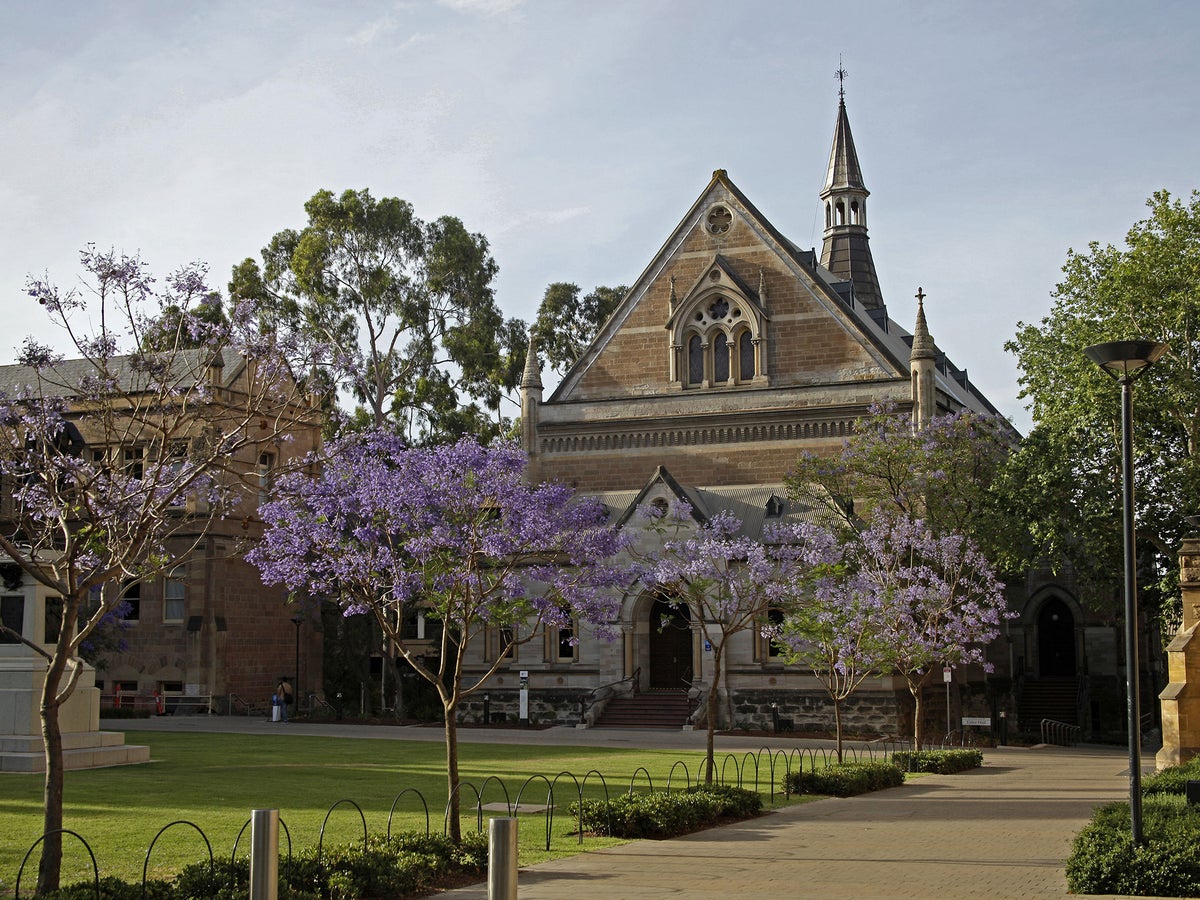 University of South Australia
If you have already completed a bachelor or undergraduate degree, the University of South Australia offers an interesting postgraduate course on an 'International Perspective of Fintech'.
Fintech, or financial technology, is the study of computer programs and tech that support finance or banking services. Blockchain is an example of Fintech, and is a focus of the course offered by the University of South Australia.
This course aims to teach its' students about the key concepts of Fintech, including digital and crypto currency, blockchain tech, and financial regulation. It will also delve into big data and concepts of machine learning and AI to look at how the future of money and banking may change with new technologies.
If you take this course you will be assessed via a number of written assignments; Some which you complete individually, and other that you will work on as part of a team, preparing you for the real world by working with others to accomplish tasks.
You can find more courses that look in depth at blockchain technology and touch on cryptocurrencies in Brisbane.
Online Courses
If you do not plan on attending a university, and would prefer to take a training course dedicated to teaching you about cryptocurrencies and how to invest wisely and safely, then you might consider looking at the online courses available to you in Adelaide.
There are a number of online training providers that offer their services throughout many cities in Australia. A few of these online educational institutes are:
The Knowledge Academy
TrainUp.com
General Assembly
Columbia Business School
Each of these training providers offer short courses in cryptocurrency and blockchain technology that can give you a better understanding of how they really work, the value of digital currencies, and an overview of investing and the risks involved with it.
By completing one of their courses you shall leave yourself in good stead to begin working with cryptocurrencies; Investing in cryptocurrencies, mining for currencies such as Bitcoin and Ethereum, and even creating your own cryptocurrency.
You should learn how to safely begin trading in the market and minimise the risk to the security of your finances.
These online training providers also offer their courses to students based in Melbourne.
Employing a Private Tutor to Help You Learn Crypto!
As it can be hard to discover an academic course in which you can study cryptocurrency itself in depth, another option for those looking to expand their experience in the area is to work with a private tutor.
Find out where to study cryptocurrency courses in Sydney here on Superprof.
Superprof works with thousands of tutors across Australia in all major cities such as Adelaide, and in regional and remote areas; Providing a helpful hand in education regardless of a students location.
You can search through the Superprof website to find tutors who are experienced in cryptocurrency: What it is, how to use it, and how to begin investing safely.
Working with a tutor can help you gain an education in the industry on it's own, or provide supplementary information to assist you in your study of another academic course.
The flexibility of working with tutors is a huge bonus for many students, as you can plan classes around your busy schedule and only commit the time and money that you feel comfortable with.
Browse the online profiles of professional Superprof tutors to get a better idea of their level of experience and if they are the right person to help you achieve your personal goals.
Check out the other options for studying at university or with a tutor in the rest of Australia!
However you decide to learn about cryptocurrency and blockchain tech, don't waste any time and get started today! Make sure to do your research on any course you are considering, and always remember to invest responsibly with your financial security as your first thought.
Find easy crypto Australia here on Superprof.
The platform that connects tutors and students