Basic arithmetic and working with numbers is something which we will encounter at every level of our education and academic life. Arithmetic is the branch of mathematics that is concerned with the basic operations we use when studying numbers; addition, subtraction, multiplication and division.
In primary and high school, even into university and TAFE level study, arithmetic is something that doesn't come naturally to everyone. For some, this will create obstacles in our everyday lives. It's important to have your basic number operations down so you will feel confident in your workplace and secure in your financial literacy.
Having a grasp of the basic mathematical operations we use in everyday life is quickly becoming more and more important, as we are seeing the effects of COVID19 on our local and global economies. According to the 2018 Programme for International Student Assessment (PISA) report in terms of maths literacy, Australian students performed just above the OECD average.
This may sound like good news, but it is in fact the lowest level Australian students have performed since the study first launched in the year 2000. The result of the study also uncovered that the gender gap in mathematics was beginning to grow yet again, with the PISA report revealing that male students performed better in their results.
This is concerning for a number of reasons, the gender gap reflects the employment statistics in STEM industries, women currently only making up approximately 34% of the STEM workforce. If you are interested in women and non-binary people working in STEM industries you can learn more here.
The PISA report used samples of 15-year-old students in their mathematical study, as this is the age where mathematics is no longer compulsory. These results were especially alarming to education experts as data shows low maths and literacy skills are not empowering for young people, as it will have a negative effect on your chance of job security without these essential skills.
Basic arithmetic and mathematics are ingrained into our everyday life; grocery shopping, housing, personal and political budgets- maths is really quite difficult to avoid! For this reason, we are seeing an increase of both adults and school-aged students turning to additional arithmetic tutoring.
Let's take a look at some general arithmetic mathematical rules and laws, we will go over what you need to know in terms of basic everyday maths and go through some problem examples.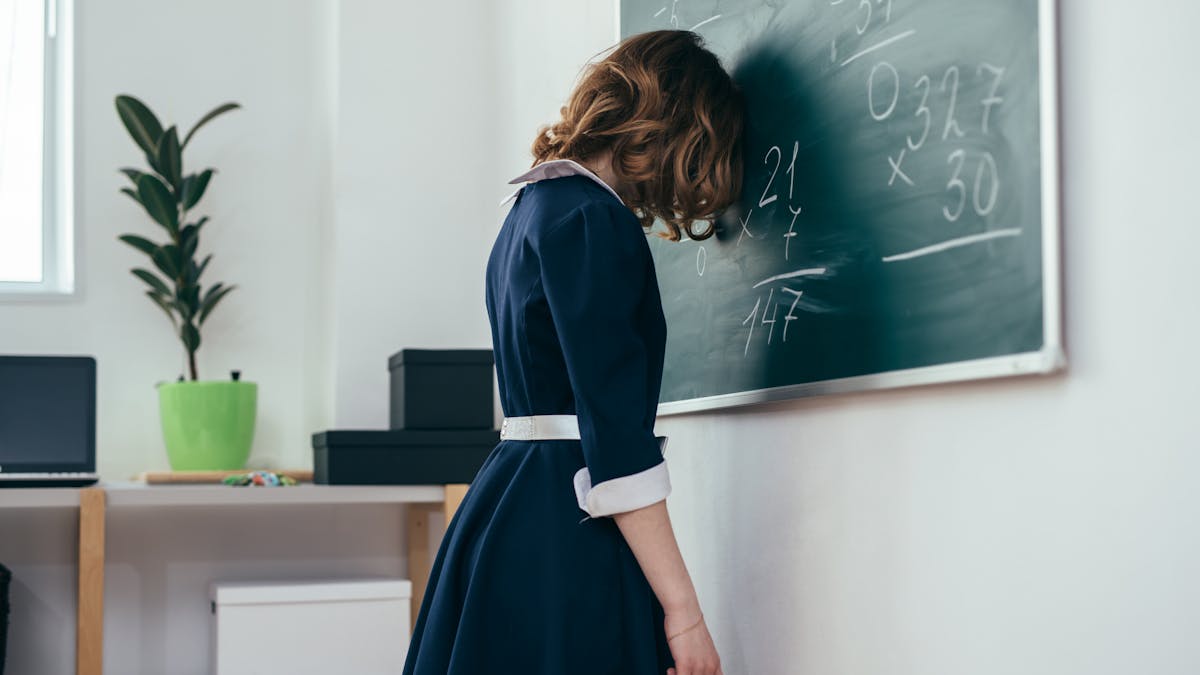 The best Maths tutors available
1st lesson free!
1st lesson free!
1st lesson free!
1st lesson free!
1st lesson free!
1st lesson free!
1st lesson free!
1st lesson free!
1st lesson free!
1st lesson free!
1st lesson free!
1st lesson free!
1st lesson free!
1st lesson free!
1st lesson free!
1st lesson free!
Arithmetic: Definitions and Rules
As we learnt before, arithmetic is primarily concerned with the basic four numerical operations; addition, subtraction, multiplication and division. The term Arithmetic comes from the Greek word "Arithmos" meaning "numbers". Arithmetic, as we know it today, can be dated back to as far as 18,000 BCE in written history.
Now, you may think that the four operations; addition, subtraction, multiplication and division are concepts that you will only really learn in primary school. However this is not the case, basic arithmetic and working with numbers is still a major part of secondary education and essential in STEM university courses.
We are now going to take a look at some equations which will give you an understanding of the foundations for all mathematical operations. Arithmetic and its operations are governed by three basic laws, whether you're a primary school, high school, or university student it is very likely you are already using these rules every day without even noticing!
Let's go through these three essential laws together... 
Commutative Law
This law states that when you are using addition or multiplication with a set of numbers, the order that you complete the operation won't affect the sum or answer. For example:
a + b = b + a
a x b = b x a
This law is easier to remember if you keep the word "commute" in your head. No matter how you order the numbers, they'll always "commute" or arrive at the same answer or sum. Check out this numerical example:
2 + 3 = 3 + 2
6 x 3 = 3 x 6
We can also apply this arithmetic law to percentages. To give an example; a's percentage of b is always equal to b's percentage of a. Here's another example;
3% of 60 = 60% of 3
Associative Law
This rule states that regardless of how you arrange or order addition or multiplication numbers, the sum or answer will still be the same; not too dissimilar to the Commutative Law we just looked at. Here's an example of the law in action:
(a+ b) + c = a + (b + c)
(a x b) x c = a x (b x c)
We can see that no matter the way you choose to "associate" the numbers, or order the numbers together, in a large multiplication or addition problem, the sum or answer is still the same. Here's another example using numbers for you;
(2 + 4) + 3 = 2 + (4+3) which is equal to 6 + 3 = 2 + 7
(3 x 3) x 4 = 3 x (3 x 4) which is equal to 9 x 4 = 3 x 12
This law is important because it is often easier and even occasionally necessary to re-order numbers to a different combination so we can make sense of them.
You will also notice that the numbers inside the brackets are arranged together so we can use addition to simplify the problem. If there are numbers grouped together inside brackets with an operational symbol it shows that we must solve that problem first, before attempting to find the final answer or sum.
Distributive Law
This law is slightly more complicated, however, it is almost certainly the law that is used the most frequently. It allows us to manipulate equations that involve multiplication and addition when working with numbers, we can distribute the multiplier in the equation to each number being added. For example:
a x (b + c) = a x b + a x c
In this example the a (the multiplier), is distributed to b and c; so these numbers can then be added. Take note of the numbers inside the brackets, when working with equations brackets are often used to help us visually see where numbers need to be in order for us to find the answer or sum. This sort of rule allows us to solve equations and using operations to solve them more simple. Let's take a look...
3 x (8 + 9) is much simpler to figure out when ordered as 3 x 8 +3 x 9
We can also use this same law in reverse:
Instead of solving 13 x 6 + 13 x 4, you can solve 13 x (6 + 4)
Arithmetic Levels and Examples 
Ranging from concepts such as geometry all the way to calculus and algebra, basic arithmetic knowledge and understanding is essential at every level of mathematics. Before you begin looking for a maths and arithmetic tutor, figuring out what your current arithmetic level and abilities you have are a great start to get towards achieving your mathematic goals.
Primary School Arithmetic
Primary school level mathematics and numeracy involve foundational concepts that are essential for students to learn in order to progress towards more advanced mathematics later in their schooling life.
A good example of a core concept for primary school students to grasp is decimals. The lower primary school curriculum focuses on the use of fractions, while the upper primary school curriculum shifts the focus to using decimals and percentages.
In any upper primary school maths program you will probably find equations like this;
0.2 = 2/10 = 1/5
0.25 = 2/10 + 50/100 = 25/100 = 1/4
In this example you must also take note of the place value, the number 2 represents tenths and the number 5 represents hundredths.
Now that we've had a look at some rules and concepts we're familiar with, it's clear that when working with decimal numbers the same laws apply. When working with decimals we use two of the four arithmetic operations; addition and division to help us find the answers.
Fractions and decimals can notoriously bring up negative emotions for some primary school students when they are presented with a difficult fraction or decimal related maths problem.
This is often because maths subjects such as these are the first leap from physical mathematics to theoretical mathematics. Ensuring that your child has a solid knowledge of the four operations; addition, subtraction, multiplication and division, will help them understand how to use numbers and simply a problem and find the sum.
Secondary School
Once students reach their first couple of years at high school, the arithmetic involved in mathematics takes a leap forward, this is often where many students get left behind. The jump from basic addition, subtraction, multiplication and division into more difficult concepts to comprehend such as; quadratic equations, advanced trigonometry and so on, can feel overwhelming.
Essentially, as a high school student, you will be expected to learn and solve algebraic topics. Let's take a look at a basic example that you could solve yourself at home;
In other words, middle school is filled with algebraic topics that can come in the form of pre-algebra, geometry, and more. Here is an example of one important topic you're likely to find in middle school arithmetic: simplifying algebraic expressions.
3x + 5(x - 6)
Here we need to use the distributive law so we can get:
3x + 5x - 30
Now we can add 3x plus 5x. Using the distributive law again we can understand how this works:
x(3+5) is the same thing as 3x + 5x
Using all of the concepts we've learnt we can now reach the final sum of the answer;
8x -30
...which we can't simplify or solve any further.
Senior High School
Mathematics at the senior end of high school can vary, as many Australian students choose not to take a maths subject after year 10. However, if you do choose to continue your mathematics study, arithmetic that you will encounter could include; rational functions, mathematical logarithms, trigonometric concepts, integers, exponents and polynomials. 
Arithmetic that will be needed at the senior end of secondary school mathematics is the operations used to solve matrices. We use matrices to arrange numbers into rows and columns. A matrix can be used practically for applications such as; computer science, data, statistics, project management.
Let's look at this matrix and see how we can find the number which is the determinant;
A = [a b
          c d]
When working with a 2x2 matrix, in order to discover the determinant we follow this equation: determinant A = ad – bc. Have a look at how we find the determinant of this matrix:
A = [2 4
        6 3]
a=2 b=4 c=6 d=3
A= -18
You will continue to use the rules and laws we have explored throughout your high school mathematics education, practising with an example problem such as the one above will help you progress in your ability to understand mathematics and allow you to have a positive study experience.
University Arithmetic and Mathematics 
University level arithmetic starts to become more complicated, you'll continue using your basic and more advanced arithmetic and knowledge of mathematical subjects such as probability, differential equations and even computer binary code. In computing devices, binary numbers are used are representations of numbers to simplify the decimal system and speed up the process of the four operations; addition, subtraction, multiplication and division. 
An arithmetic example of a conditional probability problem that you'll probably run into is the likelihood of 2 independent events both occurring- here's how we can calculate that...
The probability that you will have kept reading this article until this particular part is 1:18 (event A). The chance that you will be a division 1 TattsLotto winner is 1:8,145,060 (event B). Now, what's the probability that both event A and event B will happen?
Pr(A and B) = Pr(A) X Pr(B)
Online Resources and Arithmetic Tutoring
After reading this article you'll hopefully be feeling more inspired to put in some extra time and work into learning how to master basic and even advanced arithmetic. There are variety options for you to check out if you're considering looking into mathematics and arithmetic tutoring.
In this article we've had a look into what arithmetics are and how we use the basic four operations; addition, subtraction, multiplication and division, as well looked at the different levels and some examples of arithmetic you'll encounter during your academic life.
If you are in middle years high school student working with an arithmetic tutor will ensure you won't balk at a fractions and decimals problem and be able to plot integers on a graph like a pro in no time.
No matter what your current level of arithmetic and mathematical knowledge is, having an understanding of the basic arithmetic operations will benefit you in your everyday life. Working with numbers and being able to perform simple sums is a skill that will result in positive changes to your everyday life. 
Make sure to have a look at some of our fabulous mathematics and arithmetic tutors available here at Superprof.
The platform that connects tutors and students