Adelaide is a city rich with culture and art, with plenty of galleries and walking art trails around the city, you'll be able to find inspiration wherever you go! The city council works hard to support local artists and invests its time into creating fun and engaging events and exhibitions for the public to attend.
Given that Adelaide is a city that works hard to value and highlight the amazing work of both local and international creators, choosing to start art classes in a city like Adelaide is a fabulous place to feel supported and inspired as an emerging artist!
Whether you are someone who is looking to take their drawing skills to a professional level, or just as a fun hobby - Adelaide is the city for you!
Here at Superprof, we've got a great selection of experienced and enthusiastic tutors, view some of their profiles and get started today.
Illustration classes are a fun way to connect with your artistic side, allowing you to develop your design techniques and skills. Whether you are at a beginner, or at a more advanced level, there are sure to be suitable classes available near you.
Starting off with classes that will teach you the basics of illustration you can choose to explore other mediums to work with such as;
Oil and Acrylic Painting
Digital Design
Pottery and Sculpture
Charcoal and Graphite Pencil
Watercolour Painting
Graphic Design
Each of these mediums requires different skills and techniques, as well as a variety of specific materials and tools. Make sure to ask your tutor for their advice on choosing the right medium for you, and what your budget should be when investing in materials and tools.
Life Drawing Classes
For many people, life drawing classes are a great way to get started if you've never attended any illustration sessions before. Many of these sessions are offered in local studios, with a live model. These classes will allow you to learn how to draw the human form in an expressive, anatomically correct and interpretive way. Some places even offer drinks and pizza!
Now let's take a look at where you can go to feel inspired, and the different art hubs available for you to visit in the city of Adelaide.
The best Drawing tutors available
1st lesson free!
1st lesson free!
1st lesson free!
1st lesson free!
1st lesson free!
1st lesson free!
1st lesson free!
1st lesson free!
1st lesson free!
1st lesson free!
1st lesson free!
1st lesson free!
1st lesson free!
1st lesson free!
1st lesson free!
1st lesson free!
Ideas and Inspiration: Public Art in Adelaide
Adelaide's Art Walls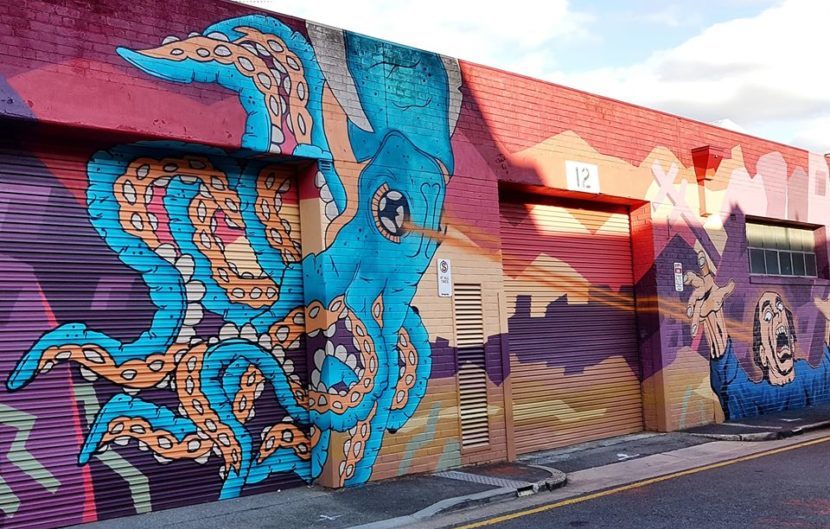 The city of Adelaide's council has a myriad of programs and opportunities, for both established and budding creators. One of these exciting programs is Adelaide's Art Walls, this program which allows local artists to connect with inner-city businesses and public spaces.
The idea of Adelaide's Art Walls is to connect people to their urban surroundings, with local creators being able to showcase their work and cleverly incorporate art into everyday experiences.
The Art Walls also allow for positive, long lasting relationships to be established between artists and local business owners. At the same time, the Art Walls provide memorable, colourful and beautiful imagery to the streets of Adelaide.
Art Galleries of South Australia
The Art Gallery of South Australia is located in the heart of Adelaide's CBD, it is also open from 10am to 5pm every day! The AGSA boasts frequent programs and events which run throughout the year, both in the evenings and during the day.
A popular program offered by the AGSA is the Start at the Gallery: Modern Masterpieces, aimed at children aged 3-12 years old, this program runs on the first Sunday of every month. This is a great way to get kids interested in the arts and for families to feel like a part of the local community - and it's free!
The AGSA is currently showing artworks by the Kaurna people of South Australia, works by Sidney Nolan and the Ramsay Art Prize winner of 2021- plenty of exhibitions for you to explore!
Don't forget that the AGSA isn't the only gallery in Adelaide's CBD, there is also;
Tandanya National Aboriginal Cultural Institute
Kintolai Gallery
Hill Smith Gallery
Samstag Gallery
JamFactory
APY Gallery Adelaide and even more!
You could easily spend an entire weekend getting lost, and absorbing all of the variety of art and culture that is on offer in Adelaide's art galleries. Regularly visiting and engaging with local and international art is a great way to remain passionate about the creative arts and feel inspired to create your own masterpieces.
By visiting the city of Adelaide's council website you can also easily access information regarding their funding and opportunities available for local creators. There are 6 funding categories for you to choose from if you are interested in investigating financial support if you are an aspiring young artist.
Learn How to Draw with a Drawing Tutor 
Now that we've had a look into where you can find inspiration for your artworks, let's look at how you can get started today on your creative journey by finding some illustration classes. Finding the right classes can tricky, especially when you're trying to factor in your busy schedule, current skill level and budget, at Superprof we're here to help!
If you are someone who is looking to improve your craft and focus on excelling in your techniques and practices, then working with a tutor can help you fast track your learning experience. There are few different options of classes, let's take a look at some of them.
Group Classes
Private Lessons
Online Classes
Each of these options come with their individual benefits, for example private classes allow you to experience a personalised course of classes targeted specifically to your current needs and skill level. Private classes benefit your learning, and let you develop your drawing techniques with one on one support from an experienced tutor.
Group classes are a great option if you are someone who is looking to improve your drawing abilities, while at the same time engaging with other like-minded creative people. Creating your own support network of other aspiring creatives means you'll be able to get feedback both from your peers and teacher.
Online classes are perfect for people who have busy schedules and prefer not to travel too far. Having the flexibility to learn from home allows you commit time to your passion without having to commute to studios across the city.
Art Degrees and Courses in South Australia
You could be a SACE high school student who's chosen Studio Arts as one of your subjects and are trying to figure out what you want to study at university. Or you could be someone who is already in the professional workforce and are looking for a career change. 
Studying Fine Arts, or Design, can be an incredibly rewarding path towards a future career. For many, studying in a creative field at university is the start of a lifelong creative journey that allows you to continuously grow and explore your artistic style, design and flare.
There are undergraduate, postgraduate and PhD studies available to both Australian and international students in South Australia. There is also the option to study short courses at TAFESA, courses on offer include;
Visual Arts
Photography
Graphic Design and Print Media
Screen and Media
Mediums such as screen and print media are interesting ways to incorporate traditional forms of art into new and innovative projects. Screen and print media allows creators to explore different ways of bringing movement to otherwise stationary pieces of art.
A great example of screen media that would include some drawing techniques would be animation- think about your favourite cartoons and anime. The possibilities and opportunities available to you by studying art are endless, there are so many different mediums and avenues for you to develop your own personal style and share your creations with the world.
Choosing to study a creative subject at university will allow you to make lifelong connections with other people who have a passion for creating and sharing art with their community. You may even be interested in the business and event planning side of the creative industry.
It could be your dream to one day plan your own exhibitions, either as a solo exhibition or as a collaboration with other established or up and coming creators. Adelaide also has a thriving music scene, it could be a good idea to also get local musicians involved as well!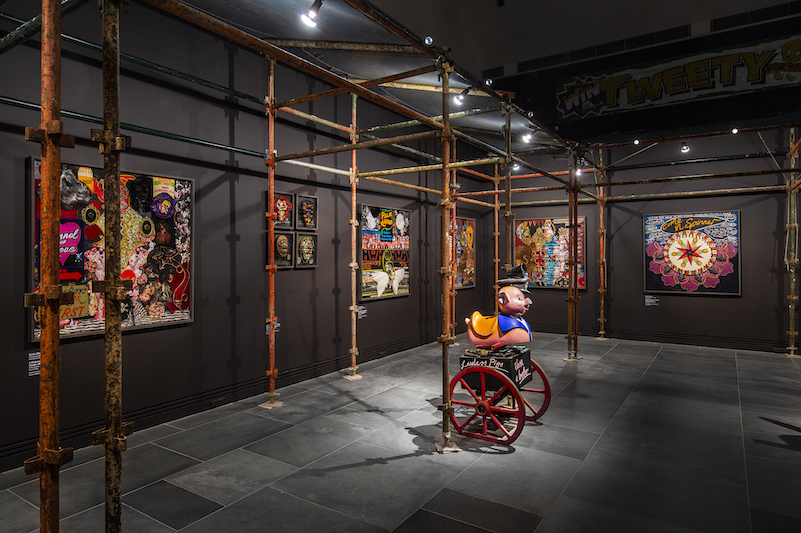 With today's ever growing access t0 technology, there's also the option to create online gallery spaces, this is especially popular with younger creators as it means you won't have to cover the cost of renting a physical space for an exhibition.
There's a lot of work that goes into planning art shows, but the end result is always memorable and life-changing. Providing your local community with meaningful works of art will keep people engaged and interested in participating in artistic events.
It's certainly clear that Adelaide is a wonderfully creative city that values the arts highly, as an aspiring artist it's the perfect place to begin your creative journey! Book your first drawing class free today with one of our tutors here at Superprof.
The platform that connects tutors and students