Arabic is a fantastic language to learn in Australia, it is the third most spoken language at home after English and Mandarin. Worldwide Arabic is spoken by over 300 million people in over 22 countries. If you are someone who loves to travel and learn about new cultures, then Arabic could be the perfect language for you!
In this article, we're going to investigate the best places and different ways you can learn Arabic here in Melbourne. We'll look into Arabic tutoring, university options, short course options and helpful online learning tips and tricks. We'll even go over some of the ways you can supplement your study between classes, and cover some of the other ways you can learn independently.
Check out this article on learning Arabic in Australia to learn more about the dialects and writing in Arabic.
The Arabic language has a number of standards, which means it isn't spoken the same everywhere you go. So if you have chosen to study this language make sure to do some research to find out which dialect or standard would be best suited to you. We'll quickly go over the three main forms of Arabic now:
Classical Arabic is the sacred language in which the Quran is written it is not spoken commonly and is mainly used for religious purposes
Modern Standard Arabic is derived from Classical Arabic and is what the majority of dialects stem from, this is a more formal standard of Arabic and a great choice if you want to discover how the language really works
Arabic Dialects are what is spoken across the many countries that speak this language, if there is a particular place or country that you are interested in it could be worth learning about how it is spoken there
Another exciting aspect of Arabic, for speakers of romantic languages (such as French, English, German and Spanish) is that Arabic uses a different alphabet and that reading is from right to left instead of left to right. You'll develop the ability to be able to understand how to read and write using a new form of text, how exciting is that?
Book your first Arabic lesson for free here with us at Superprof. 
The best Arabic tutors available
1st lesson free!
1st lesson free!
1st lesson free!
1st lesson free!
1st lesson free!
1st lesson free!
1st lesson free!
1st lesson free!
1st lesson free!
1st lesson free!
1st lesson free!
1st lesson free!
1st lesson free!
1st lesson free!
1st lesson free!
1st lesson free!
Finding the Right Arabic Tutor
Here at Superprof we have a great range of fabulous and enthusiastic Arabic tutors with different levels of experience and expertise ready to help you get started on your language journey! There are few options that you can consider when looking for the perfect tutor, you'll need to consider things such as:
What's my budget?
How much time per week can I commit?
Am I willing to travel to lessons?
What level of tutoring am I looking for?
Have these questions in mind when you take a browse through our website and view our tutors' profiles. By checking out our tutors' profiles you will be able to see how much each tutor is charging per hour, their level of experience and the types of students they tailor their lessons for. Let's check out some of the different tutoring options out there.
The best thing about choosing to study Arabic with a tutor with us here at Superprof is that your first lesson is free! 
Click here to learn more about learning Arabic in other parts of Australia such as Brisbane, Canberra and Sydney.
Different Types of Arabic Tutoring
In today's busy and ever-changing world, tutoring has had to adapt with the times to suit students and their varying availabilities and needs. For that reason, there isn't a one size fits all when it comes to finding the right kind of tutoring. Check out some of the ways you can learn Arabic with fun and engaging tuition programs.
Online Lessons are a great option if you are someone who is already in the workforce. Learn from the comfort of your home office or bedroom, all you'll need is a laptop or tablet and an internet connection
Group Classes are a fun and engaging option, you'll be able to fast track your conversation skills and meet like-minded students
Private Lessons are best suited to people who want to knuckle down and master the basics of grammar, with a private tutor you'll also receive personalised feedback and identify what areas you need to work on the most
Find out about where you can study Arabic in Adelaide and Perth here.
Arabic Courses & Programs in Melbourne
Finding the right Arabic course can be tricky with so many options available, so let's take a look at some of the language centres, short courses and university degrees you can do here in Melbourne and go through the positives and draw backs.
Short Programs and Language Schools
Not everyone can commit to a lengthy university degree, if you're someone who's already working full time, then a short course could be perfect for you!
Here in Melbourne, there are a great variety of language centres which offer a variety of short courses.
Centre for Adult Education (CAE)
CAE's mission is to provide engaging and supportive opportunities for adults across Victoria. CAE offers 3 elementary levels of Arabic courses, each with the option to complete these courses online - even better!
If you would like to fast track your comprehension skills, then choosing to take the face to face courses will be a great option. You'll also have the chance to make new friends with other students, and maybe even practise your conversation skills outside of class.
In each course you will attend 11 lessons over 18 hours of intensive learning, each class will run for 2 hours. In these sessions, you will learn how to read and write with the Arabic alphabet. Each of the CAE Arabic language courses, online and face to face will cost $349 or $332 concession.
University Degrees and Diplomas
If you are a student who is a lover of learning how to speak languages then choosing to do a university degree could be an exciting education opportunity! Being able to speak multiple languages is a wonderful asset which many future employers will take into account.
Melbourne University
At Melbourne University you can choose to complete a bachelor of Arts and major in Arabic Studies. Or you can also choose to complete a Diploma of Languages.
This can be a great way to learn the language, and delve into the history associated with it, and the cultures and the countries where it is spoken.
Deakin University 
Deakin University offers a Diploma of Arabic which is a great option if you're looking to improve your employability, you will study part-time for 3 years and you'll have the ability to choose if want to study online, in Melbourne or even Geelong.
Another fabulous option if you are interested in understanding how to be culturally competent and have a desire to learn about current affairs and culture. You're sure to create long-lasting friendships and even professional connections for the future if you choose to study a diploma.
Tips and Tricks to Help you Learn Arabic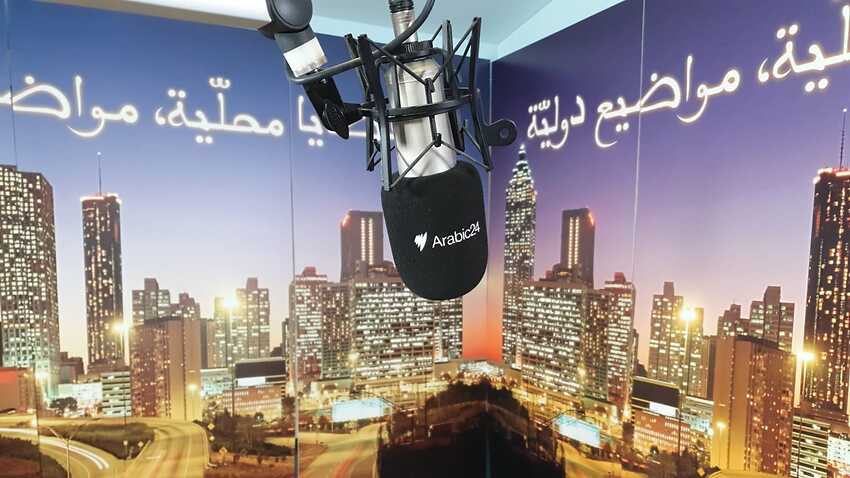 If you are more of an independent learner and thrive best when you can study by yourself, then there are a few ways you can practise Arabic outside of class or in between seeing your tutor.
Online Resources
Remember there are plenty of online apps and learning websites that can help you practise things like; grammar, vocabulary, listening and comprehension and more. Websites like; basuu.com, Polyglot Club and Education Perfect are also great places to start.
Some of these websites are completely free, whereas others may have free features but also have content behind a paywall. Consider what the best option would be for you and make sure to check out the free online resources. 
If you're on the go then consider using apps such as Babbel or Duolingo, these apps are easy and fun to use. Practise your grammar skills on the train to work, or whenever you have a spare moment.
Media, Film and TV
Possibly one of the most helpful and handy tips to have when learning a new language is seeking out and engaging with print media, film and TV. This can be one of the best ways to expand your vocabulary, understanding of politics and current affairs and have fun!
Here are a few ideas for you to explore Arabic media:
Arabic cinema
Podcasts
Newspapers
Radio
YouTube
Part of the joy of being able to speak and understand a new language is being able to watch new movies, read books and newspapers and discover fun TV shows. The only way to truly master a language is to put in some time and effort and commit, the rewards will last forever!
The platform that connects tutors and students