An ever-growing industry, the world of computer programming and coding is becoming an ever more popular subject to study and work in. Given that we are spending more time at home than ever before, due to the effects of Covid19, jobs and workplaces are evolving and relying more on technology.
In this article, we're going to explore what coding is and where we use it, and take a look at some of the different course options available here in Adelaide. We'll also go over working with a programming and coding tutor and find lessons, as well as check out what types of job positions you can expect to apply for.
With the increased reliance on technology across many different industries, employers are seeking out coders and programmers to keep up with the continued technological advancements.
According to an article in the Financial Review, Australia is going to need approximately 6.5 million digital workers over the next 5 years to keep up with technological developments.
This means that if you choose to study coding, you certainly won't struggle to find a variety of employment outcomes once you are qualified! RMIT University's research has also shown that there is expected to be job growth in coming years for positions such as;
Software Operations Support
Web, Software and Game Development
Cyber Security
Choosing to study computer science, coding or programming at university, TAFE or other private education providers will allow you to use your skills and knowledge and work in exciting fast-paced industries. Small and large scale businesses are also frequently hiring full stack web developers to assist in keeping an up to date website and a financially viable online presence.
To learn more about other cities to study computer science, consider Brisbane or Sydney.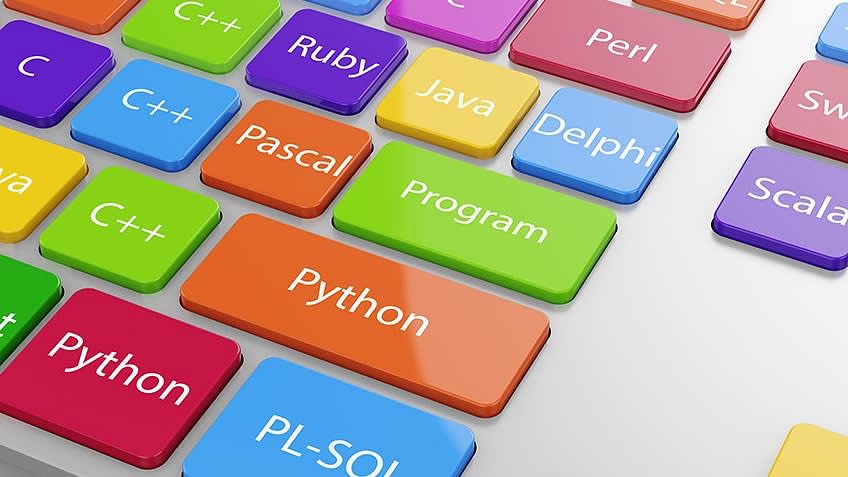 Programming and Coding: What is it?
Programming and coding are essential for the function of so many different pieces of technology that we use every day. Here are just a few examples of where we see coding at work in everyday life; mobile apps, websites and web browsers. Programming is the process by which we can create, build and design software programs.
Coding refers to the computer languages used to feed computers instructions to complete in order to achieve a task. Software engineering is the more intricate process involved in designing the digital architecture behind applications.
You'll need to consider what kind of lessons you are looking for, depending on whether you are at a beginner, intermediate or advanced level of coding. Also, think about whether you are interested in face to face private tuition.
Coding Lessons and Working with a Tutor 
If you're at a beginner level of coding then investing some of your time into a few classes with a tutor could be a great way to kick start your journey towards becoming a qualified programmer, game developer or software engineer.
Starting off with some lessons with a programming tutor will allow you to wrap your head around the basics of computer language. Developing your knowledge and skill with private tutoring sessions will allow you to experience personalised learning as well as receiving constructive feedback.
Check out some of the programming tutors that are available here at Superprof. See which tutors here in Adelaide and near your location are offering classes that are suited to your current level, budget and schedule.
Browse through our platform and view reviews left by past students so you can find the perfect tutor for you.
After working with a tutor over a number of lessons, you may feel inspired to take your studies to the next level and look into enrolling in programming and coding boot camp or computer science degree at university. Your tutor may have some helpful hints of the best places to study in Adelaide and surrounding locations.
We'll now take a look at both university level courses and private training boot camps. Let's see some of the programming courses you can choose to complete if you are interested in a future career in the computer science and ICT sector.
The best Computer Programming tutors available
1st lesson free!
1st lesson free!
1st lesson free!
1st lesson free!
1st lesson free!
1st lesson free!
1st lesson free!
1st lesson free!
1st lesson free!
1st lesson free!
1st lesson free!
1st lesson free!
1st lesson free!
1st lesson free!
1st lesson free!
1st lesson free!
Programming Courses Available in Adelaide
Adelaide is a bright and fun city to live in, with an ever growing tech industry it's a great place to choose to be while you are completing your studies.
Studying a programming course or university degree in Adelaide also means that you will be able to engage with other students. Don't forget to explore other Australian cities to study in such as Perth and Canberra.
Meeting new people and other motivated students will enhance your learning experience, you may even develop long lasting personal and business relationships with people who have similar interests.
Many university degrees and coding boot camps boast excellent industry connections, which will give you some help in deciding which direction you want to take your career.
University of Adelaide 
The University of Adelaide has a well established school of computer science which has courses available to study at undergraduate, postgraduate and research levels. You will also have the choice of majoring in subjects of your choice such as; data science, artificial intelligence, cybersecurity and more.
Here are just a few of the degrees you can apply for;
Bachelor of Computer Science
Bachelor of Information Technology
Bachelor of Software Engineering (Honours)
Master of Software Engineering
Master of Cyber Security
Master of Machine Learning
If you aren't looking for a bachelors or masters degree, there is also the option of graduate diplomas which are also available in similar subject areas.
Make sure to check out which of these courses are also delivered online, if this is more suited to your lifestyle and schedule.
Many people are interested in flexible part time study, especially if you are currently working full time; there is also the option to enrol in the University of Adelaide's coding boot camp. This 24 week course will allow you to become a fully qualified web developer.
Once you complete this boot camp you will have knowledge in how to use Database theory and computer languages such as; Bootstrap, JavaScript, HTML5, CSS3, jQuery and more. This course is also beginner-friendly and requires no prerequisites, you'll also leave with a portfolio to wow future employers.
General Assembly Adelaide 
General Assembly is an internationally established private education provider, they deliver a variety of courses both online and in person. In Adelaide, they offer a 12 week immersive course in software engineering.
This is a great option if you are looking to learn how to learn code in a short space of time, and fit in classes around a busy schedule. General Assembly also has a number of payment options which is helpful if you are on a tight budget, and their courses are also available in Melbourne.
Job Opportunities
We've briefly gone over some of the employment positions which are going to see high growth. Workers who have advanced knowledge and professional skills in programming and software design will be in high demand across many different industries.
Working in programming and web development is a great decision if you are someone who is interested in professional growth.
You can choose to work here in Adelaide or take your newfound skills and knowledge around the world.
Finally, now that we've covered a few different study options, let's look through some of the different job titles you can aspire to as a programmer or software engineer in training.
Software Engineer
Game Developer
Web Designer
Data Analyst
Computer Programmer
AI Researcher
The design and development components of programming and computer science are great for people who love both art and technology. There's certainly no shortage of pathways for you to choose from once you have completed your studies.
As a web developer, or software engineer you'll have the opportunity to work alongside other skilled professionals and collaborate, problem solve and critically think as a team.
With high employment prospects after graduation, choosing to study programming or coding is definitely a rewarding career path to follow.
To learn more about learning how to use code and programs in Australia, click here.
The platform that connects tutors and students