Due to the rapid advancement of computing technology in recent years, and its ever expanding use in our daily lives.
The skills and knowledge required to write code and program computers are in high demand and are very desirable to employers in many different sectors of business.
Programming is one of the fastest growing occupations in Australia, and it is estimated that millions more jobs within the tech industry will be created in the coming years. This means that learning to code and studying programming is currently one of the best ways to ensure that you have a stable and consistent career in the future.
Other than great career prospects, programming is a fun and interesting subject that will keep your brain sharp and up to date with current tech. In this article we shall look at some of the courses and boot camps that are available for you to study in some major Australian cities, giving you an idea of how to approach your learning goals.
The best Computer Programming tutors available
1st lesson free!
1st lesson free!
1st lesson free!
1st lesson free!
1st lesson free!
1st lesson free!
1st lesson free!
1st lesson free!
1st lesson free!
1st lesson free!
1st lesson free!
1st lesson free!
1st lesson free!
1st lesson free!
1st lesson free!
1st lesson free!
How to Find Coding Lessons Around Australia
There are many options for you to consider when looking for coding lessons in Australia. Think about how much time you want to invest into your studies, as well as money, and whether you would like face to face or virtual lessons.
Universities often offer undergraduate and masters degrees in programming and engineering, as well as short boot camps on coding. Whilst other tech institutes throughout the country offer a variety of training camps, short courses, diplomas, and certificates that are worth investigating.
Melbourne
Several universities and academies provide programming education to students in Melbourne and Victoria.
RMIT is one such uni that has a number of 'Future Skills' short courses available:
A.I Programming with Python
Intro to Programming
Front End Web Development
Programming for Data Science with Python
Post Graduate Certificate in Data Science
Swinburne uni offers several bachelor degrees:
BA of Computer Science (Professional)
BA of Engineering (Honours)
BA of Games and Interactivity
There are also some tech institutes that offer boot camps in Melbourne such as General Assembly and Coder Academy. These are most commonly 'Full Stack' development courses lasting 3-6 months full time or 6-10 months part time.
These institutes offer in-person and remote courses around Melbourne and teach you a variety of code languages associated with both front and back end website development, leaving you with a well rounded knowledge of coding languages.
Sydney
If you are looking for a uni level course to learn coding and programming in Sydney, a place to look at is the University of Sydney. They offer a range of courses and degrees that might be useful for you, including:
Bachelor of Advanced Computing and Commerce
Graduate Diploma of Information Technology
Master of Data Science
'Full Stack' Web Developer Bootcamp
TAFE NSW is another accredited institute that you can study with, their options for studying programming include a Certificate IV in Programming and a Diploma of Software Development.
Both Coder Academy and General Assembly training camps are also available to students in Sydney, meaning you have access to their highly regarded 'Full Stack' courses, amongst the other training programs they run.
Adelaide
The University of Adelaide is one of the best establishments for learning programming and coding in the city of Adelaide. With a great range of degrees in many aspects of computing. The degrees available for you to apply for include:
Bachelor Degree in Computer Science, Information Technology, and Software Engineering
Master Degree in Software Engineering, Machine Learning, and Cybersecurity
General assembly again is available to students in Adelaide both in-person and online, with a 12 week immersive engineering course being of particular interest if you want to gain a high level of experience quickly.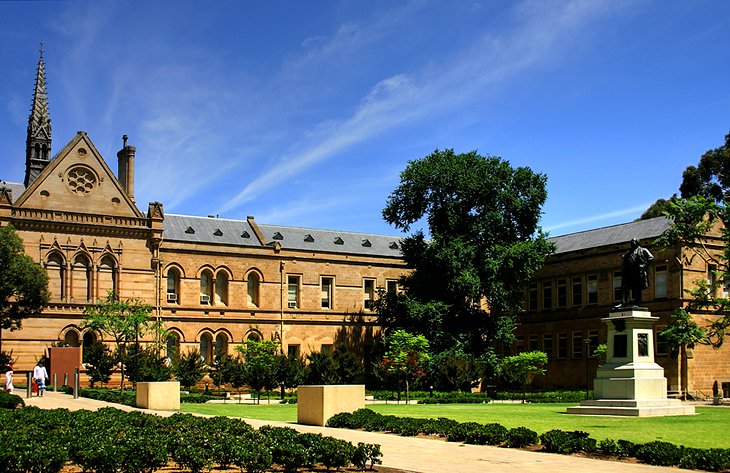 Canberra
Both the University of Canberra (UC) and the Canberra Institute of Technology (CIT) are excellent places to acquire an education of coding in the capital city.
Below are a few degrees you could take at UC:
Bachelor of Software Engineering
Bachelor of Engineering in Network and Software Engineering (Honours)
Master of Data Science
Whilst CIT offers some of the following:
Diploma in Software Development
Certificate IV in Programming
Certificate IV in IT networking
Cisco Short Course
Several other remote boot camps are available in Canberra from different international code training institutes such as Noble Desktop, and Digital Crafts.
Perth
In Perth, there are a number of remote boot camps and training programs that you can participate in, including those run by The Hacking School, Code Master Institute, and The Australian Institute of ICT.
You could also choose to study at the University of Western Australia, which runs a number of its own boot camps in website development, as well as several undergraduate degrees in program development and data science.
Curtin Uni and College is another education provider in Perth at which you can complete diplomas and undergraduate degrees in computing.
Brisbane
If you live in Brisbane, QLD, and wish to learn how to code, you might consider studying at Griffith University, the University of Queensland, or perhaps with TAFE Queensland.
Both universities of bachelor and master degrees in Computer Science and IT, with emphasis on program building within the curriculum. Whilst with TAFE you could be taking a Diploma of Engineering or a 'Full Stack' website development course.
Coder Academy also offers its training programs within Brisbane, with the option of attending face to face or virtually.
Online Study
Other than in-person face to face coding lessons, you also have the option to gain a high standard of training and knowledge from online institutes and resources, wherever you are located in Australia!
Some of the following institutes aren't available in every Australian state, so make sure to do a bit of extra research to see if they provide to your area:
Coder Academy
General Assembly
Noble Desktop
The Hacking School
Digital Crafts
The Knowledge Academy
Code Master Institute
Australian Institute of ICT
Studying remotely allows you to work in the comfort of your own home whilst saving time and money on travelling to a school or uni.
Working with a Programming Tutor
If you aren't interested in taking a years long degree, and the idea of a fast-paced intensive boot camp doesn't suit your learning style, you can also choose to work with a professional private tutor who can teach you the ins and outs of programming at a pace that fits your schedule.
Reliable and experienced private tutors can be found all over Australia, and often offer their classes both remotely and face to face. There are many tutors providing services in Australia, so it is important to do a bit of research to make sure they are suited to your specific needs.
When searching for a tutor, consider:
Their location if you are not doing online lessons - How much time will travelling to classes take out of my day?
Their level of experience and knowledge - Have they taught the subject for long? Do they have real world experience in the industry?
The cost of lessons - Is the tuition good value for money?
The content of the classes - Is the knowledge and experience I gain going to help to further my career aspirations?
It is important to think about all of this before you commit to weekly lessons to make sure that you will get the best results for your time and money.
There are many places where you can look for a private tutor to help you with your studies. Teachers and professors are sometimes known to run tuition sessions after they finish their school hours, so you can check for advertisements at your local uni or tech institute and see if anyone is willing to help you.
You can also search the internet on social media pages and bulletin boards, as well as looking in newspaper advertisement sections, to find programming tutors in your area.
The Superprof website is also a great place for you to find reliable private tutors on any subject, including programming. You can browse through their online profiles to learn more about each tutor and check their experience before you contact them to arrange your first class for free.
Gaining the knowledge of programs and languages necessary for computer coding and programming will be an excellent asset, leaving you with improved employment prospects and tangible knowledge that can help in both your personal and professional life.
However you decide to approach your studies into computing, remember to do the relevant research to ensure that it is the right pathway for you to take, and good luck!
The platform that connects tutors and students