Simply put, accounting is the management of financial transactions for an individual or a business. This includes recording transactions, assessing them, and passing on the results of your work to those who need to review it.
Accounting comes hand in hand with mathematics, so it is seen as a good career for people who excel at working with numbers and are savvy with the financial aspects of a business. Working in finance is a stable job and career, making it enticing for many students in Australia who are soon to apply for a bachelor degree at university.
Australia is a rapidly growing country and Adelaide is home to a business district that is ever-expanding, meaning that there is certainly promise of many job opportunities continuing to the future. Accounting is used widespread throughout every industry, so you have the option of who you want to work for.
Freelancing as an accountant is also a very popular pathway people take in their career. This allows you to work on your own time whilst using your skills to directly help clients with professional financial advice, and you won't have to answer to a boss. A freelance accountant will often help people with financial and tax advice, offering the service of bookkeeping to individuals with small businesses or even running the payroll program for a new company.
You might also be looking for a pathway to transfer your existing skills in business and finance to accounting, or perhaps you need a short training course to get you up to date on the new Xero or MYOB payroll program. All of this is possible if you know where to look to find an accounting course at university or with a professional private tutor.
The best tutors available
1st lesson free!
1st lesson free!
1st lesson free!
1st lesson free!
1st lesson free!
1st lesson free!
1st lesson free!
1st lesson free!
1st lesson free!
1st lesson free!
1st lesson free!
1st lesson free!
1st lesson free!
1st lesson free!
1st lesson free!
1st lesson free!
1st lesson free!
1st lesson free!
1st lesson free!
1st lesson free!
1st lesson free!
1st lesson free!
1st lesson free!
1st lesson free!
1st lesson free!
1st lesson free!
1st lesson free!
1st lesson free!
1st lesson free!
1st lesson free!
1st lesson free!
1st lesson free!
1st lesson free!
1st lesson free!
Studying Accounting at University in Adelaide
The most common way to earn a certificate or diploma in accounting is to take a course of study at university or TAFE. Studying at university will allow you to gain a diploma or degree qualification in accounting and bookkeeping, leaving you in good stead to easily find a job and start a career afterwards.
Studying TAFE accounting and bookkeeping will also provide you with a diploma or bachelor degree, depending on the course you choose to take, but TAFE courses tend to be more hands on and learning through experience rather than mainly studying with short placements here and there.
Here are some of the bachelor and master degree courses, as well as TAFE courses that you might want to apply for if you wish to become a student of accounting:
TAFE SA Diploma of Accounting - This 18 month full-time accounting and bookkeeping diploma will equip you with the skills and knowledge you need to start working as an assistant accountant, registered tax agent, or accounts manager. Completing this diploma guarantees you entry to university if you wish to further your education, and will provide 12 months unit credit for a bachelor degree in business, finance, or accounting. This course has no ATAR requirements but needs you to complete a short course on the principles of accounting before you start.
University of Adelaide Bachelor Degree of Accounting - This 3 year full-time course will provide the training you need to become a fully-fledged accountant with the versatility to work as part of a business or become a freelancer. You will learn all you need to know about financial management, bookkeeping, and take part in industry projects and internships. An ATAR of 85 will guarantee you a place on this exciting course, giving you a pathway to study a master degree of finance or business once you have completed it.
Torrens University Master of Professional Accounting - You will have the option to commence an accounting master degree after you have completed a bachelor degree in an area of shared knowledge, such as business, finance, or of course accounting and bookkeeping. This master degree runs for 1.5 years full time, with a short accelerated course available running for 1 year.  This course will help you to apply your previous knowledge and experience to more complex financial issues, further your education, and leave you with an advanced and well-regarded qualification that could land you in an excellent job and career, working both in Australia and within the international business if that interests you.
There is a lot to consider when choosing which accounting course to apply for at university; Think about the course content and outcomes, the tuition fees of the university, the location of the campus in relation to where you live, and of course what you will do with your qualification in accounting once you complete it.
There are many other accounting and bookkeeping training courses available to you throughout Adelaide and South Australia, so take your time to find the course that is right for you. If studying at university is too much of a commitment straight away, you are looking for a short training course for a new payroll program, or you simply want to test the water before jumping into studying a degree, then you might want to look at finding a professional private tutor who can help you learn the ins and outs of accounting.
Taking Accounting Classes with a Private Tutor
Many students in Australia, both at high school and university, work with private tutors to help supplement their education in a specific subject or topic that they are struggling in, or want to learn more about. Taking a course of accounting classes from a professional tutor can be an excellent way to gain some training and experience in the field of finance without committing to years of university study.
This is useful when you are still unsure of what you want to study and need to test out your different options, or to get some help with the course you are currently taking. Balancing a workload of several subjects or units at high school and university can be difficult, and working with a tutor can help to alleviate some of the pressure. 
Working with a professional accounting tutor can also be a good idea if you are looking to change your career path from another finance and business based industry to accounting. They will be able to teach you how to apply your existing skills and experience to a new work setting, making you feel more confident and ready to embark on your new career.
You can look for private tutor advertisements at your school or university; Sometimes teachers and professors will offer their services in tuition outside of your class. You might also find advanced accounting students who are willing to tutor you in their free time, they lack the real world experience of tutors who have worked in the financial world before, but can still help you with your education.
An easy way to find a professional accounting tutor to help you with your studies is by using the Superprof website. Here you can search for experienced private tutors near to your location in Adelaide or South Australia, and easily check what qualification they have, and what experience they have in accounting and in education.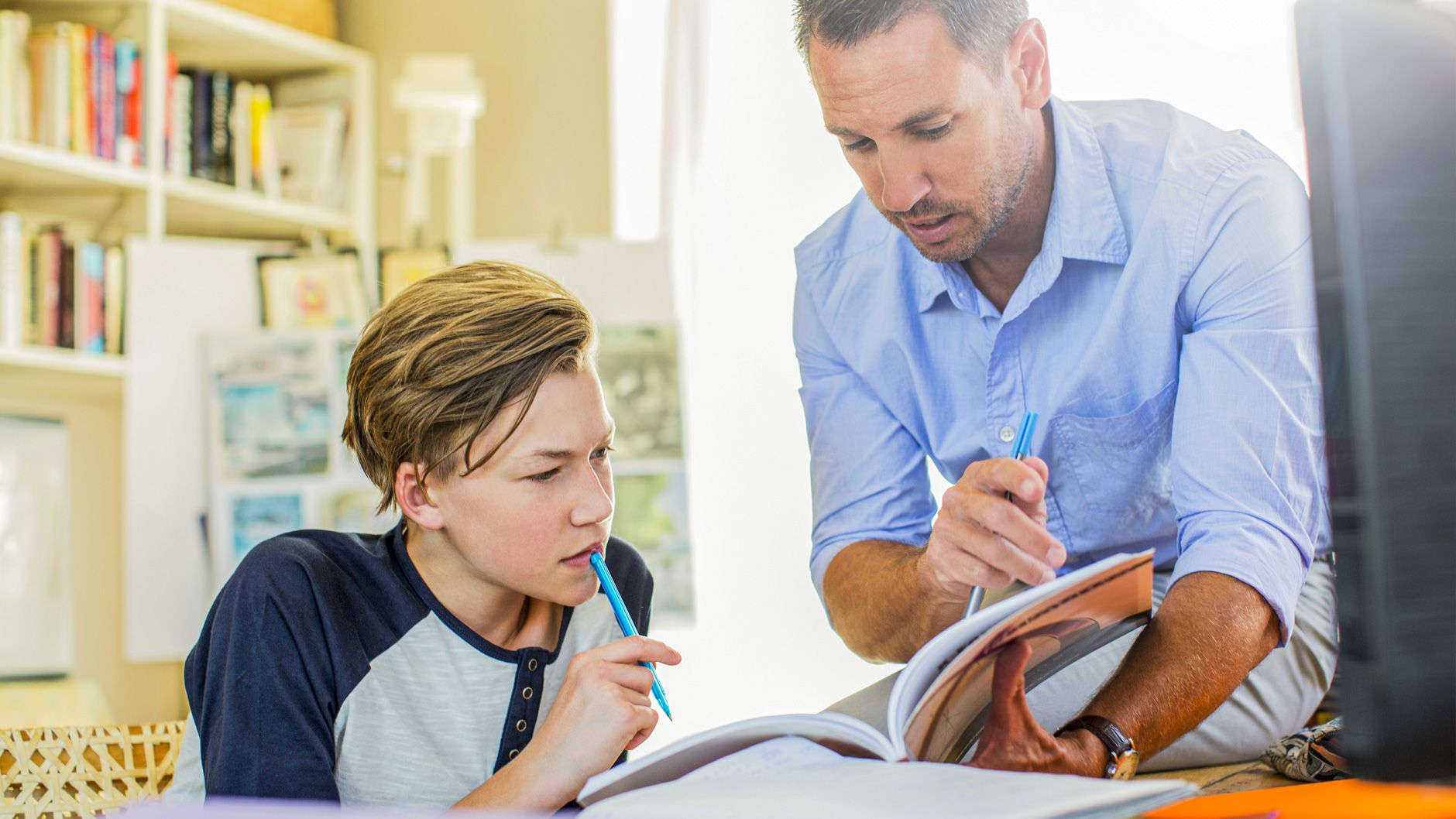 Working with a private tutor can really benefit your learning and assist you in doing well at your university studies. Your tutor can share their skills and experience in the real world with you, giving you the chance to learn these skills yourself and apply them when you come to do practical assessments or placements.
You can choose how to schedule and organise your lessons; you could take them online or face to face with your tutor, and you can decide if you want to do a short intensive course, or space your accounting classes out over several months. With so much flexibility it's clear why many students in Australia choose to work with a private tutor to aid them with their studies.
Where to go With Your Accounting Qualification
Whether you have completed a TAFE diploma, a university bachelor degree, or have taken a short accredited course with the help of your private tutor; You will most likely want to put your new qualification to use and begin the search for a job and long lasting career.
Luckily for all fresh accounting graduates, the world and economy relies heavily on having smart and professional accountants to work in a variety of business and industry areas. Accounting is used in almost every place of work, so you will have stability as well as variety when you come to search for a career.
Here is a short list of just some of the possible career outcomes after you have gained a qualification in accounting:
Tax Accountant or Auditor
Financial Analyst
Payroll Management Accountant
Business Financial Advisor
Forensic Accountant
The full list of job options in accounting would be much longer, but this is just an idea of where you might find yourself in a few years. As well as the obvious job options, an interesting pathway to take after you complete your studies would be a Forensic Accountant.
In this position you would audit companies or bodies of government, checking the financial history is solid and there are no discrepancies in transactions. In doing this you would be fighting corruption and embezzlement in big business, an important job in the modern world.
Overall there are many different ways that you could use your accounting qualification, building yourself a successful career and making the world a better place by holding business owners accountable for their financial actions.
The platform that connects tutors and students