Chemistry is one of the core scientific subjects that students can learn about at high school and university, as well as biology and physics. Even if your aspirations are to become a biologist it is still essential to study chemistry to learn a base of scientific knowledge that can be transferred between each science subject.
As you can find chemical reactions, gas, and periodic elements throughout the known universe and all living organisms, chemistry can't be avoided if you wish to start a career in the scientific world.
Chemistry has grown in importance to the world over the last few centuries, the science has evolved from alchemists and potion makers to great figures such as Australians John Cornforth and Arthur Birch. These two figures represent the impact that Australian scientists have had on the subject of chemistry, their great discoveries changing the world.
The Royal Australian Chemical Institute, RACI, now leads the way for Australian chemists to make great discoveries and advances in the world.
John Cornforth, born in New South Wales, studied the stereo chemistry of enzyme-catalysed reactions, and received the Nobel prize of chemistry for his efforts in 1975. Whilst organic chemist Arthur Birch is noted for his greatest achievement 'the Birch reduction' which has been widely used to create antibiotics, steroids, and contraceptives.
Chemistry is a vast subject that encompasses every part of the world we live in, from the food we cook, to the cars we drive, a lot of day to day activities involve a chemical reaction.
Because of this, chemistry makes a very interesting subject to study so you should definitely consider taking chemistry lessons for your VCE studies, or whichever high school exams you are taking in Australia, and perhaps even at university.
Here are 9 more reasons why you might like to study chemistry at school, university, or just in your free time with a chemistry tutor.
The best Chemistry tutors available
1st lesson free!
1st lesson free!
1st lesson free!
1st lesson free!
1st lesson free!
1st lesson free!
1st lesson free!
1st lesson free!
1st lesson free!
1st lesson free!
1st lesson free!
1st lesson free!
1st lesson free!
1st lesson free!
1st lesson free!
1st lesson free!
1 - Learn about Chemistry's Affect on Day to Day Life
As you study chemistry, you will begin to understand the reasons why things occur the way they do; How vehicles run, how cleaning chemicals work, and why gas can be dangerous are all things that involve chemical reactions that you will learn about.
Chemicals and their affects are found everywhere, so it is wise to be up to speed on the periodic table of elements and have a good grasp on the atomic structure of matter. Each element behaves in a different way and, surprisingly, new elements are still being found to this day meaning you could even discover one yourself in the future.
Taking chemistry lessons for high school studies, at university, or with a chemistry tutor, is a great way to answer any questions you have about the world we live in whilst also learning valuable skills and knowledge for a future career.
The Aurora Australis, also known as the southern lights, is a stunning phenomena of light and wind particles creating beautiful colours in the sky that can be seen in southern parts of Australia, like Tasmania.
Not everything is known about the auroras or what causes them, but several theories involve nitrogen particles gaining an electron when leaving the atmosphere or oxygen particles returning to ground state.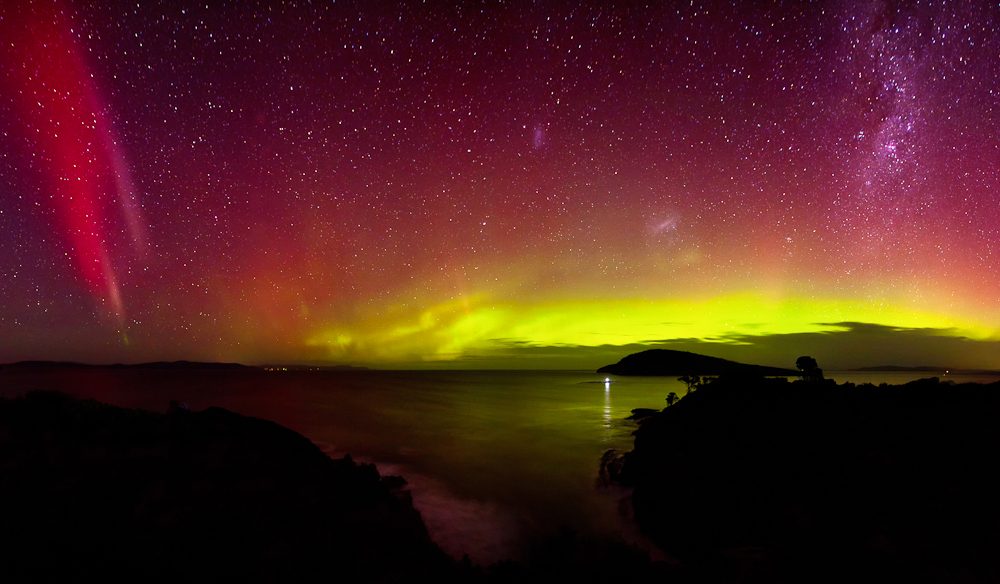 The different colours are a result of the particle involved in the reaction, oxygen creates green or orange lights in the sky, whereas nitrogen creates blue or purple auroras.
The possibilities of studying chemistry are endless and will allow you to take your research and learning in whichever direction you want to. A great way to study and have fun with the science is to take a course of lessons with a chemistry tutor.
Superprof can help you find a professional chemistry tutor that can support you through your studies and share their experience and knowledge.
2 - Know What's in your Products
In the modern world of fast food and convenience, it can be hard to know what is really in the food and household products you buy from the supermarket.  A glance at the ingredients list could leave you with more questions than answers, and it can be difficult to understand the different preservatives, additives, sweeteners, and other chemicals that have made their way into the food we buy.
To stay fit and healthy it is important to understand what is in our food and how it affects us and our body. Which additives are safe to eat and which are potentially harmful is something that you can learn during your chemistry studies. This is good knowledge to have as you move forward in your life, allowing you to keep a healthy diet over the years.
3 - Improve your Cooking Abilities
Cooking and chemistry go hand in hand, so if you really want to understand the processes and reactions behind the food you cook then you will need to study chemical compounds and reactions and apply them practically to what you see in the kitchen.
Baking especially takes after chemistry; using different ingredients such as baking powder, bi-carb soda, and yeast causes dough to rise when baked, a chemical reaction resulting in delicious bread.
The Maillard reaction is the name of a common chemical reaction found when cooking food. The reducing sugars in a food item being cooked causes amino acids to react changing the chemical compound of the food.
This happens with the majority of cooking techniques and is essential to creating a delicious meal.
The caramelisation of foods using sugar is also another widely used chemical reaction in cooking. Sugar is added to items being cooked, forcing it to react with any water being released. If the water is very hot, up to 180 degrees, caramelisation occurs and your resulting food will have a sweet sugary glaze.
4 - Start a Successful Career in Chemistry
As chemicals and reactions are widely used across many industries, there are plenty avenues to explore when looking for careers and jobs in chemistry. You can become a organic chemist like Arthur Birch, delve into nuclear chemistry, or try your hand at chemical engineering.
You can choose to specialise in a particular chemistry subject that you are passionate about, but could also consider working with scientists from other fields, like physicists, psychologists, or doctors.
Opportunities lie in forensic chemistry as well, where you could work with police detectives to examine evidence and DNA at the scene of a crime, or help to trace sources of chemical contamination in food or natural areas.
Perhaps you feel passionately about the environment, in which case you could dedicate your career to find ways to reduce chemical waste on small and large scales across Australia and the world.
Studying chemistry to university level, and supplementing your studies with private chemistry lessons from a Superprof tutor is an excellent way to give yourself the best shot at a successful career in whatever field of chemistry interests you the most. Try some of the online courses offered by a professional Superprof chemistry tutor.
The best Chemistry tutors available
1st lesson free!
1st lesson free!
1st lesson free!
1st lesson free!
1st lesson free!
1st lesson free!
1st lesson free!
1st lesson free!
1st lesson free!
1st lesson free!
1st lesson free!
1st lesson free!
1st lesson free!
1st lesson free!
1st lesson free!
1st lesson free!
5 - Gain Knowledge Transferrable to Biology and Physics
As Chemistry is a one of the core science subjects, students who study it at high school or university will also be able to understand the foundations of biology and physics, giving them an advantage when it comes to understanding the crossover between the subjects.
In each chemistry lesson that you take, your tutor or teacher will be teaching you not only about chemical reactions and periodic elements, but how they happen practically in an experiment. The practical experiment and activities you do, to solidify and review your learning of topics, will borrow subject matter from biology and physics in order to make the experiment relevant.
For example if you have been studying fermentation or the growth of microbes, you might conduct an experiment in which you study the activities of yeast in a certain environment or try to grow yoghurt or kombucha microbe colonies. These kinds of experiments often fall under the branch of Biochemistry.
Biochemistry and Biophysics are fields of study which host the crossover between the three scientific subjects. All involve chemistry in some way, especially organic and inorganic chemistry.
If you choose to study biochemistry you might find yourself working in pharmaceuticals or forensic science, or working closely with doctors to develop life saving medicines.
If you wish to study a specific topic of chemistry it is important to find the right tutor who has the necessary knowledge and experience to help you achieve great grades in your chemistry subjects.
6 - Challenge Yourself Physically and Mentally
As previously mentioned, chemistry involves a lot of hands-on activities which are used to review your learning and show, via an experiment, your theoretical workings in practice. This is a big difference from other more theory based sciences such as physics and maths.
So as well as spending your chemistry lessons reading about chemical reactions and previous discoveries by famous scientists, you will have to put your knowledge into practice through an experiment, making plans and carrying them out safely.
This will be great experience for when your are working in a research lab and will have to think of creative ways to test your ideas.
If you are studying for your upcoming VCE exams and need some extra help and guidance, find professional chemistry tutors in Melbourne who can begin teaching you on your own schedule.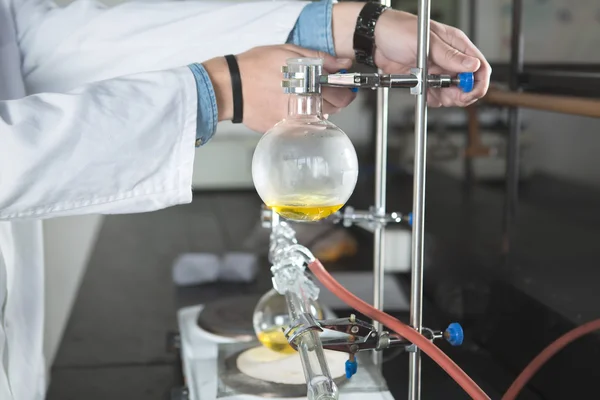 7 - Enjoy your Studies
When taking chemistry lessons it is important to occasionally forget about achieving good grades and just enjoy the interesting subjects you are studying.  Each experiment you plan and conduct can produce great scientific results that can amaze you help you understand your studies.
Experiment safely, gain great experience, and have fun by creating harmless chemical reactions at home. Change the colour of a candle by burning small amounts of different elements, or create a volcano with bi-carb soda, this can help you review and understand chemical processes and have a good time while doing it.
Find out more about the cost of working with a chemistry tutor to improve your grades and enjoyment of the subject.
8 - Comprehend the News on Scientific Subjects
It can be hard to understand a lot of the news reports about things of a scientific nature if you don't have experience in the topic yourself. This could be about environmental issues regarding chemical pollution or water contamination, discoveries in particle physics, or a new antibiotic being created.
Your course of chemistry lessons will help you to understand scientific studies and their discoveries, and also to recognise the environmental impact of events such as oil spills or chemical fires.
If you are environmentally conscious and are aiming to help in whichever way you can; Understanding the problems is the first step, then it is important to use your knowledge to make sustainable choices, from purchasing food to voting for your local MP.
9 - Work Towards a Cleaner World
It is no secret that climate change is having a large and continuing affect on the world we live, and a lot of the pollution that is making the problem is a result of high chemical use across many industries.
Fuel consumption for vehicles like cars and airplanes, and the use of fertiliser and pesticides in agriculture are just two examples of chemical use that has a negative impact on the environment.
Despite the use chemicals causing many environmental issues, chemistry also holds many solutions to the current crisis the world is facing. Finding ways to recycle different waste materials, and creating ideas to reduce CO2 greenhouse gas emissions from different industries are main ways in which chemists are working against climate change.
If you feel strongly about environmental issues and want to make a tangible impression on the fight against climate change, studying chemistry and renewable energies is a great place to start.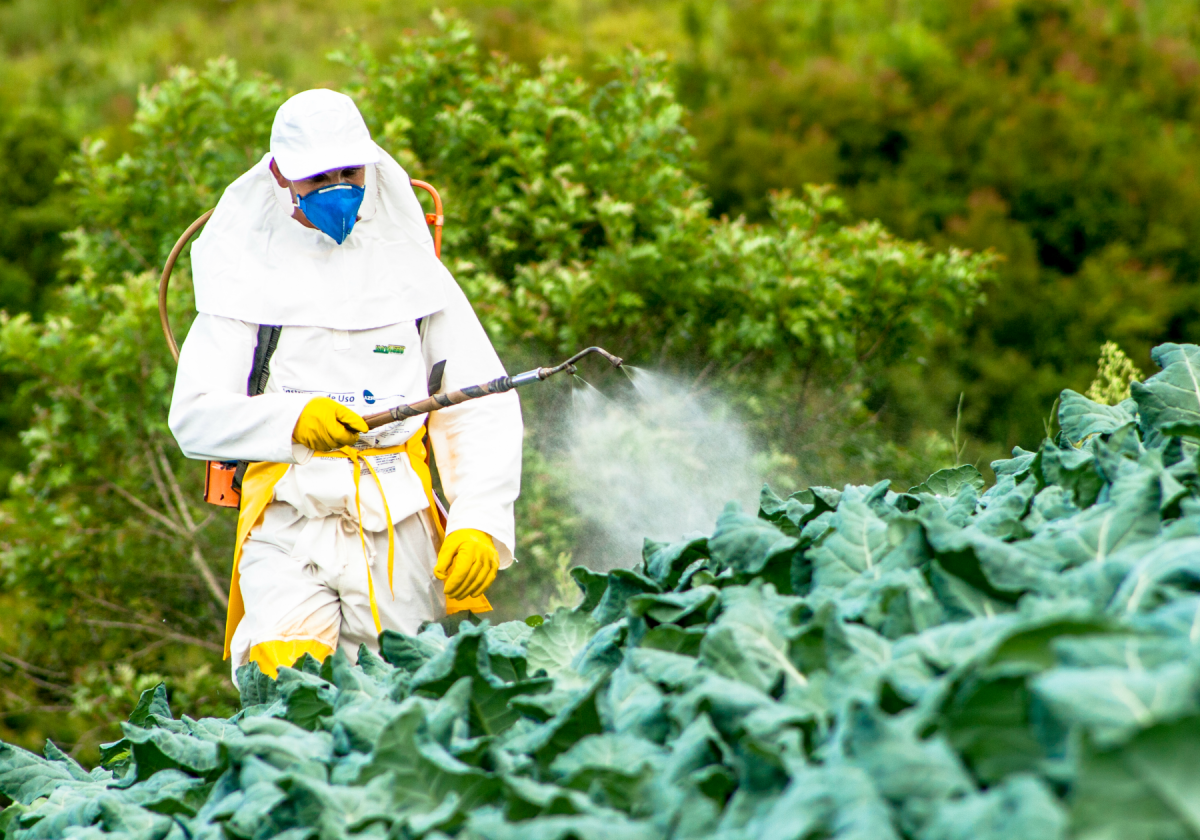 Chemistry is a vast scientific subject that encompasses most of the world we live in, and is more complex and interesting than learning the periodic table at primary school.
If you wish to understand more of what is going on around you and make a positive impact with your work, then studying chemistry is a step in the right direction. you will gain a great sense of achievement whilst also setting yourself up for a successful career in Australia, or anywhere else across the world.
The platform that connects tutors and students